H.I.A.T.U.S. is Online Survival Training
Over 7 hours of video training, including live demonstration, footage from the live class, and lecture material with accompanying slides and video case studies. Taught by Sensei Darin Reisler.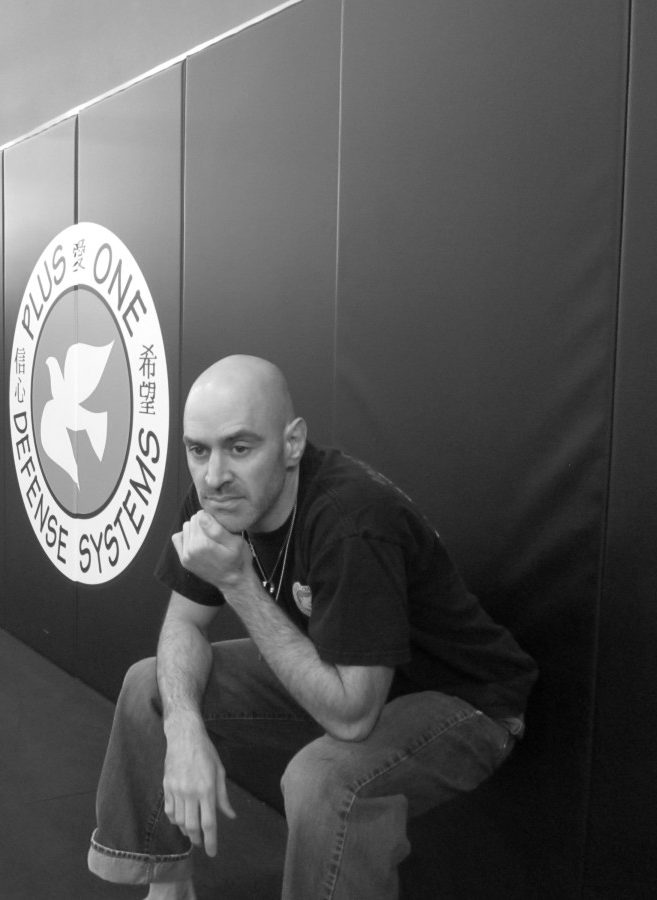 I am 5'7" tall- if I stand really straight- and I weigh 132 pounds. As a former police officer, there were many, many times that I ended up getting into altercations.
I bring real world experience, along with my martial arts expertise, to you in a fully featured package. The Home Invasion and Tactical Urban Survival (HIATUS) course provides you with a holistic approach to safety both in and outside of the home. It is composed of over 7 hours of the most common attack/response scenarios and thorough training in regards to real world dangers.
Course Introduction- Holistic nature that surrounds safety
Instructor's Background- 30 years of training that has been tried and tested in the real world.
Statistical Information- You must know your enemy
Criminology- How Criminals pick their victims
Victimology- How to become up to 98% LESS likely to be a victim of violent crime.
Safety outside the home- What you need to focus on to be safer.
Legal Aspects- Things to know to help keep you out of trouble for defending yourself.
Real World Scenario Studies- Theory and practice coming together.
Situational Awareness- How this can save your life!
The Plus One Rule- I know people who have been killed because they didn't obey this tactical imperative.
Scenario Based Self-Defense- Real world application- the same stuff I have used in real life and continue to teach to police officers and military operatives.

Front choke- two fingers is all it takes to save your life
Straight punch defense- how to keep your teeth where they belong.
Crazy bar guy punch defense- how to stop the insanity
Snatch and grab from behind- not today, buddy!
Rear choke- Turn the tables on this cowardly attack
Defending yourself on the ground- the mount- what to do and how
Defending yourself on the ground- the guard- an unseemly position that can be your good friend
Shirt grab- other than a wrinkled collar, you'll be just fine.
Same side wrist grab- It will take more than that, my friend!
Opposite side wrist grab- Some guys just never learn.
Two handed wrist grab- Twice the fun for you, but not for him.
Straight knife attack- Get the point of this lesson so that you don't get the point of the knife.
Defense against a gun- We pull the trigger and call out some folks on this one.

Shopping Safety- It's all fun and games… until it's not anymore.
Vehicle Safety- Two thousand pound battering rams with wheels.  What to do; what not to do.
Been followed lately?  Burn moves and other tactics
Unmarked police vehicles- should you pull over?
Common criminal setups- and we just won the Australian lottery, so let's claim those winnings.
Your house- if I were a criminal, would I pick it?  How to make your residence less appealing to those who would do you harm.
Attacked in your house- apparently, the burglar didn't know you took this course, but he's about to find out what you've learned.
Hostage and Kidnap scenarios- When to fight; how to survive.
Escaping common restraints- Sensitive information that every law abiding citizen should know

Duct tape- When silence isn't golden… it's silver.
Handcuffs- The bad guys use them, too!
Zip ties- assailant thought he could keep you restrained with these? Nope!
Rope- Scared now… or a frayed knot?
Basic Lock Picking- When I was a kid, my dad told me that he felt cops should know at least as much as the criminals.  I agree, and I think you should have a basic knowledge here, too.
Pin Tumber Lock- Time to take a ride down the rabbit hole.
Warded Locks- Just how deep does this go?
Combination Locks- Turning the dials of freedom
Survival Gear-  Everyday essentials to help keep you stylin' and profilin'.
For the home- Unfortunately, my list doesn't include shampoo.
On your person- Less than you may expect- or maybe more.
In your vehicle- Don't become a statistic. However, if you do, at least be on the good side of the table.

Staying safe while you travel- It's all fun and games until you need to find the U.S. Embassy.
Closing Remarks- We're here for you now, and in the future.